Welcome to our comprehensive introduction to MetaTrader 4 (MT4), the widely popular trading platform designed by MetaQuotes Software Corp. for trading Forex, commodities, and indices. In this blog post, we will explore the key features, advantages, and steps to get started with MT4, helping both beginners and experienced traders to make the most of this powerful platform. By understanding the platform's capabilities and leveraging its tools, traders can make informed decisions, potentially improving their trading performance. So, let's dive in and discover what makes MetaTrader 4 the go-to choice for millions of traders around the world!
Introduction
MetaTrader 4 (MT4) is a popular trading platform designed by MetaQuotes Software Corp. for trading Forex, commodities, and indices. Since its launch in 2005, MT4 has become a favorite choice among traders and brokers worldwide. This blog post provides a comprehensive introduction to MT4, outlining its key features, advantages, and how to get started with the platform.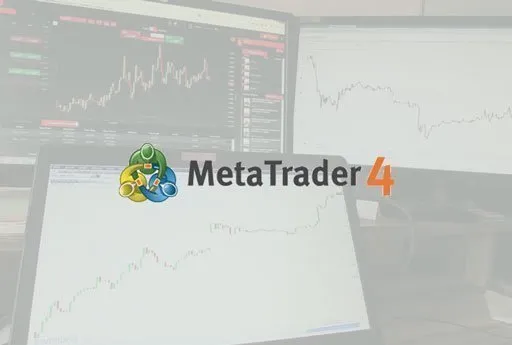 MetaTrader 4: Background and Popularity
MT4 was released in 2005 as a successor to MetaTrader 3, with a focus on improving user experience and incorporating advanced trading features. The platform quickly gained traction due to its user-friendly interface and powerful tools, making it the go-to choice for millions of traders.
MT4 is available on Windows, Mac, and mobile devices (iOS and Android), allowing users to trade on-the-go. The platform is compatible with hundreds of brokers, providing access to thousands of financial instruments such as currencies, commodities, and indices.
Key Features of MetaTrader 4
User-friendly Interface
MT4's interface is designed for easy navigation, even for beginners. The main components include:
Market Watch window: Displays a list of tradable instruments, along with real-time bid and ask prices.
Navigator window: Provides quick access to your accounts, Expert Advisors (EAs), custom indicators, and scripts.
Terminal window: Displays account information, open trades, trading history, and alerts.
Charts: Offers customizable charts for analyzing market data and making informed trading decisions.
Advanced Charting Tools
MT4 offers powerful charting capabilities, such as:
Multiple timeframes: Choose from 9 timeframes, ranging from 1 minute to 1 month.
Technical indicators: Access over 30 built-in indicators, like Moving Averages, MACD, and RSI.
Drawing tools: Utilize various tools, including trendlines, Fibonacci retracements, and support/resistance lines.
Customizable templates: Save and load chart settings and layouts for quick setup.
In addition to the built-in charting tools on MT4, consider using external charting platforms like TradingView for additional features and real-time collaboration with other traders.
Example: To apply a Moving Average to a chart, right-click on the chart, select "Indicators List," click "Add," choose "Moving Average," and configure the parameters.
Expert Advisors (EAs) and Algorithmic Trading
EAs are programs written in MetaQuotes Language 4 (MQL4) that automate trading based on predefined conditions. They can analyze the market and execute trades, allowing for efficient trading.
Example: An EA might be programmed to enter a long position when the price crosses above a Moving Average and exit when the price crosses back below it.
Custom Indicators and Backtesting
Custom Indicators: MT4 supports the creation and use of custom technical indicators, offering greater flexibility for traders to tailor their analysis.
Backtesting: The built-in strategy tester allows traders to test their EAs and custom indicators against historical market data, helping to optimize trading strategies before using them in live markets.
Alerts, Notifications, and Multi-language Support
Alerts: Set price and time-based alerts that trigger a sound or visual notification when conditions are met.
Notifications: Receive notifications via email, mobile, or the platform itself for important events like trade executions or margin calls.
Multi-language Support: MT4 supports multiple languages, making it accessible to users from different regions and backgrounds.
Market and Signals: EAs, Custom Indicators, and Trading Signals
MQL4 Market: Purchase or sell EAs, custom indicators, and scripts from the MQL4 community.
Trading Signals: Subscribe to trading signals to automatically replicate the trades of successful traders on your account.
Advantages of Using MetaTrader 4
Compatibility with Numerous Brokers
MT4 is compatible with hundreds of brokers worldwide, offering users a wide range of options when choosing a broker to trade with.
Customization and Flexibility
The platform is highly customizable, allowing users to tailor the interface, charts, and trading tools to suit their specific needs and preferences.
Robust Security Measures
MT4 employs advanced security features, such as 128-bit encryption and two-factor authentication, to protect users' data and trading activities.
Active MQL4 Community and Support
The large and active MQL4 community offers resources, support, and opportunities for traders to collaborate and learn from one another.
Free Access to Advanced Trading Tools
Most brokers offer MT4 as a free download, which means users can access advanced trading tools and resources without incurring additional costs.
Getting Started with MetaTrader 4
Choosing a Broker
Find a reputable broker that supports MT4 and meets your trading requirements in terms of spreads, commissions, and available instruments.
Downloading and Installing the Platform
Download the MT4 platform from the official website or your broker's website or from this direct link, and install it on your device (PC, Mac, or mobile).
Opening a Demo or Live Trading Account
Create a demo or live trading account with your chosen broker, following their registration process. A demo account allows you to practice trading without risking real money, while a live account requires an initial deposit to start trading real funds.
Customizing the Platform and Learning Its Features
Log in to your MT4 account using the provided credentials from your broker. Familiarize yourself with the platform and customize the interface, charts, and tools according to your preferences.
Developing or Selecting a Trading Strategy
Develop your trading strategy, which may include technical and/or fundamental analysis. You can also choose to employ Expert Advisors (EAs) or subscribe to trading signals from other successful traders within the MQL4 community.
Monitoring the Market and Using Charting Tools
Keep track of market movements and news that may impact your trading decisions. Utilize the Market Watch window, charting tools, and indicators to analyze the market and identify potential trading opportunities.
Executing Trades and Managing Risk
Execute trades by placing market orders, pending orders, or using EAs to automate your trading process. Monitor your open positions, manage risk, and adjust your strategy as needed.
Example: To place a market order, click "New Order" in the toolbar, select the currency pair, order type (Buy or Sell), and lot size, then click "OK" to execute the trade.
Evaluating and Refining Your Trading Performance
Regularly review your trading performance, identify areas for improvement, and refine your strategy accordingly.
Tips for Successful Trading with MetaTrader 4
Utilizing Educational Resources and Tutorials
Access online resources, webinars, and tutorials to learn about MT4 features and improve your trading skills.
Practicing with a Demo Account Before Going Live
Use a demo account to practice trading and test your strategies without risking real money. This allows you to gain experience and confidence before transitioning to a live account.
Implementing Risk Management Strategies
Employ risk management techniques, such as setting stop-loss and take-profit orders, to protect your capital and minimize losses.
Example: To set a stop-loss and take-profit order, open the "New Order" window, enter the desired price levels in the "Stop Loss" and "Take Profit" fields, and click "Place."
Staying Updated on Market News and Events
Keep abreast of market news, economic releases, and other events that may impact your trading decisions by checking resources like the Forex Factory Economic Calendar. This will help you make informed decisions and adapt your strategy to changing market conditions.
Being Disciplined and Maintaining a Trading Plan
Develop a trading plan that outlines your goals, strategies, and risk management techniques. Stick to your plan, and avoid making impulsive decisions based on emotions.
Continuously Learning and Adapting Your Trading Approach
Stay open to learning new techniques and strategies, and be willing to adapt your trading approach as you gain experience and as market conditions change.
Final Thoughts
MetaTrader 4 (MT4) is a widely-used trading platform, offering a range of advanced features that cater to both beginner and experienced traders. By understanding the platform's capabilities and leveraging its tools, traders can make informed decisions and potentially improve their trading performance. As with any trading endeavor, it is essential to learn, practice, and adapt your strategy to navigate the ever-changing market conditions. Embrace the learning process, stay disciplined, and continuously refine your approach for long-term success in the world of trading.
Now that you have a comprehensive understanding of the MetaTrader 4 platform and its features, it's time to take action and put your newfound knowledge to use. Follow these steps to further your trading journey:
Research and Choose a Reputable Broker: Spend time researching and comparing brokers to find one that best aligns with your trading goals and preferences. Ensure they offer support for MT4 and consider factors such as account types, fees, and customer service.
Join Online Trading Communities: Connect with other traders online, participate in forums, and join social media groups focused on trading and MT4. Engaging with others can provide valuable insights, ideas, and feedback.
Expand Your Trading Education: To become a better trader, continuously invest in your education. Read books, attend webinars, and explore online courses like those offered by BabyPips to deepen your understanding of trading concepts, strategies, and risk management techniques.
Experiment with Different Strategies: Don't be afraid to try new trading strategies and techniques. As you gain experience, you'll discover which methods work best for you and can refine your approach accordingly.
Track Your Progress: Keep a trading journal to document your trades, strategies, and thoughts. This will help you analyze your progress, identify patterns, and learn from both your successes and mistakes. Regularly review your journal to pinpoint areas for improvement and make necessary adjustments to your trading plan.
Maintain a Balanced Mindset: Trading can be emotionally challenging. Cultivate a balanced mindset by managing stress, practicing patience, and maintaining a healthy work-life balance. Avoid overtrading and remember that taking breaks is essential for long-term success.
Stay Informed About Market Developments: Keep up-to-date with the latest news, economic releases, and geopolitical events that may affect the financial markets. Staying informed allows you to anticipate market shifts and adjust your strategies accordingly.
By following these steps and staying committed to continuous learning and growth, you'll be well on your way to mastering the MetaTrader 4 platform and achieving success in your trading journey. Remember, success in trading requires dedication, discipline, and a willingness to adapt to ever-changing market conditions. Embrace the process and enjoy the rewards that come with hard work and perseverance.
Enhance Your Trading Experience with Our MT4 Programming Services
If you're looking to take your trading experience to the next level, our MT4 programming services can help you unlock the full potential of the MetaTrader 4 platform. We specialize in the development of custom Expert Advisors (EAs), indicators, and scripts tailored to your specific trading strategy and requirements.
Our team of experienced programmers is well-versed in MQL4, ensuring that your custom tools are developed with precision and efficiency. Whether you're looking to automate your trading strategies, create advanced alerts, or develop custom analytical tools, our programming services can provide the perfect solution.
Don't miss out on the opportunity to refine your trading approach and maximize your profits with our MT4 programming services. Click the button below to learn more about our offerings and get in touch with our team to discuss your unique needs.
Connected Discoveries
---
Unraveling Ideas That Inspire.
---
If you're looking to boost your forex trading game, you might want…