Are you sure of knowing what tasks an MT4 programmer does? Do you need an Expert Advisor programmer to automate your trading operations? Then you must read this page where you can find all the details about the MT4 programmers and decide if you really should hire their services. You will also find one of the most complete directories of MQL4 programmers, frequently updated. In this directory, you can compare and consult a wide variety of services offered by numerous Forex programmers.
What do MT4 programmers actually do?
Many people ask us what exactly an MT4 programmer does. Also known as MT4 coder or MT4 developer, an MT4 programmer is a professional who specializes in designing, creating, and modifying programs in MetaTrader programming language MQL4. These programs are developed to be used in MetaTrader trading platform. So you can also refer to these professionals as MetaTrader programmers.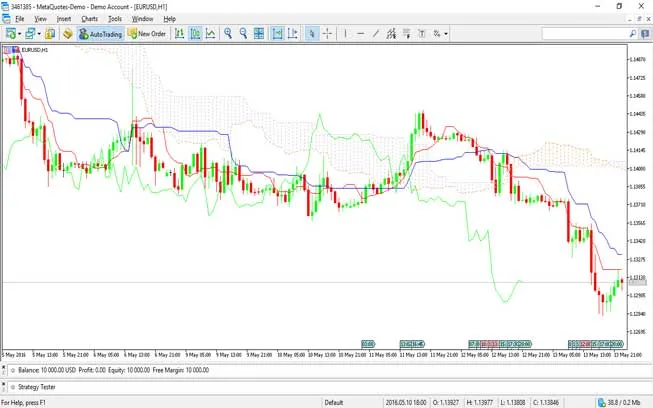 For the most part, MQL4 programs are aimed at analyzing charts and executing trading operations. Therefore, MT4 programmers must have at least basic trading knowledge. Thus they will be able to correctly interpret a forex trading strategy and implement the different functions required in an Expert Advisor EA.
An MT4 programmer is able to develop all kinds of trading solutions and automated trading strategies for the MT4 platform. One of their most demanded skills is to program forex robots or forex EA that operate different types of trading systems.
Why do you need MT4 programmers?
If you still do not see what an MT4 programmer can be useful for, then keep reading. At some point in your experience as a forex trader, you will need to automate some, if not most, of your routines. Bringing up patterns and trends in the charts, as well as setting alerts that notify you when relevant events occur, are some of the tasks that will help you improve your skills as a financial trader.
Also opening, modifying, and closing operations are among the most frequent tasks to be automated. As a result, these processes will free up more time to study and acquire new knowledge.
Download the following MT4 indicator to better understand what an MT4 programmer can do. It's free: Regression Analysis Indicator MT4
When is it useful to hire the services of MT4 programmers?
Initially, you can cover your basic needs with free resources. But as you go forward you will notice that to continue progressing you will need more complex tools. Unfortunately, you will not be able to find them for free. It is at this point where you will need the services of MT4 programmers.
And it is logical that at a moment of your development as a trader, you need to make a small investment. Some insist they can succeed in trading without any expense. They have had some positive operations and believe they have discovered the way to get rich in a short time. Time will put the sad reality in front of their eyes.
All of us who have been in the trading world for some time have already gone through that. Believe us, trading, like any other activity in life, requires some investment to achieve good results.
Request MT4 programming services
Our work is fast, professional and with a personalized approach!
How to become an MT4 programmer?
MT4 programmers use the MQL4 language to develop programs. These programs will then be used in MetaTrader platform. MQL4 is a derivation of C++ language.
In other words, MQL4 is a C++ adaptation oriented to trading. As a result, many of today's MT4 developers are actually C++ programmers who have reoriented or specialized in MT4 programming.
C++ knowledge is not essential to learn to program in MT4 but it would make the learning curve much easier. However, anyone with basic programming skills can learn to program in MQL4.
The above is not enough to become a good MT4 programmer. It is also necessary to learn about trading and develop many programs to acquire the necessary experience.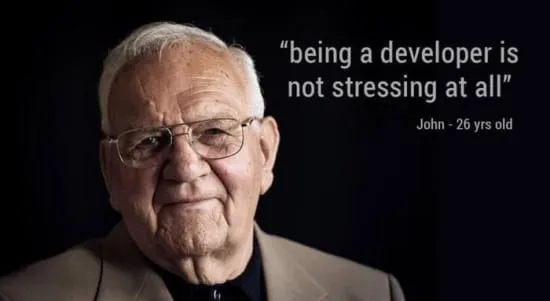 Ideally, the MT4 programmer should only be able to design and develop programs for MQL4 (Expert Advisors, Indicators, Scripts, DLLs, etc.). But reality tells us that to be good, the MT4 programmer also has to be great at debugging programs developed by others and must have communication skills.
The first because many times they will have to correct, modify or improve code developed by other programmers (or, worse, amateurs who have decided to write a piece of code). And the second is that most customers do not usually describe what they want in detail and it is very important that the programmer correctly understand what the customer requests to avoid later misunderstandings and dislikes.
There are no official degrees or certifications for the job of MT4 programmer. Thus, it is not recognized as a profession itself. However, accrediting knowledge and experience as an MT4 programmer can facilitate a job in some companies related to the FOREX market.
Although it is more usual for the MT4 programmer to work individually as a freelancer. It is also very common being part of small programmers' teams in one or more disciplines linked to FOREX trading.
How to improve my skills as an MT4 programmer?
Becoming a better MT4 programmer is not very different from any other type of programmer. There are common elements, and others more specific. Let's start with those points that are mandatory for all programmers, regardless of the industry to which they belong:
Avoid complacency. There is always a lot to learn.
Believe in yourself, but do not stop self-demanding.
The perfect code does not exist, but a non-functional code is unacceptable.
Test and recheck the code at least twice before sending it.
Study thoroughly the code and the algorithms developed by more experienced programmers.
Here are some more specific recommendations for an MT4 programmer:
Keep learning Forex trading techniques and systems.
Follow in detail the updates and latest news of the MT4 and MT5 platforms.
Pay attention to customer requirements and make sure to accept a project only when you are sure you can complete it successfully.
Get a project quote today!
We'll put together a customized quote about your MT4 programming project and work with you to get started as soon as possible. Let's build something together!